Because of a small footprint, S.I.G.E.R. is a versatile unicycle robot. It can work as delivery boy because it is turning around its own axis so easily: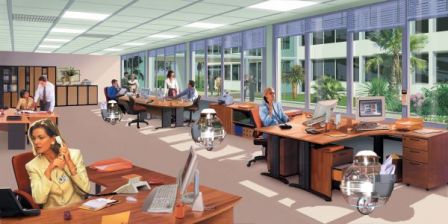 Standing upright on a unique big wheel gives it the capacity to cross doorsteps easily while its friendly style is much more compatible for these working conditions vs. caterpillars or arachnoids robots.
Operations in Ultra clean factories accounts among its favorite applications: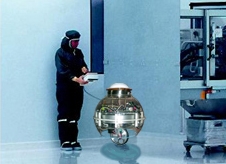 More, the small contact's surface of the unique wheel reduced risks of contaminations. It is able to move on paths of small width while other robots or humans can't do it.
Free to imagine other application…